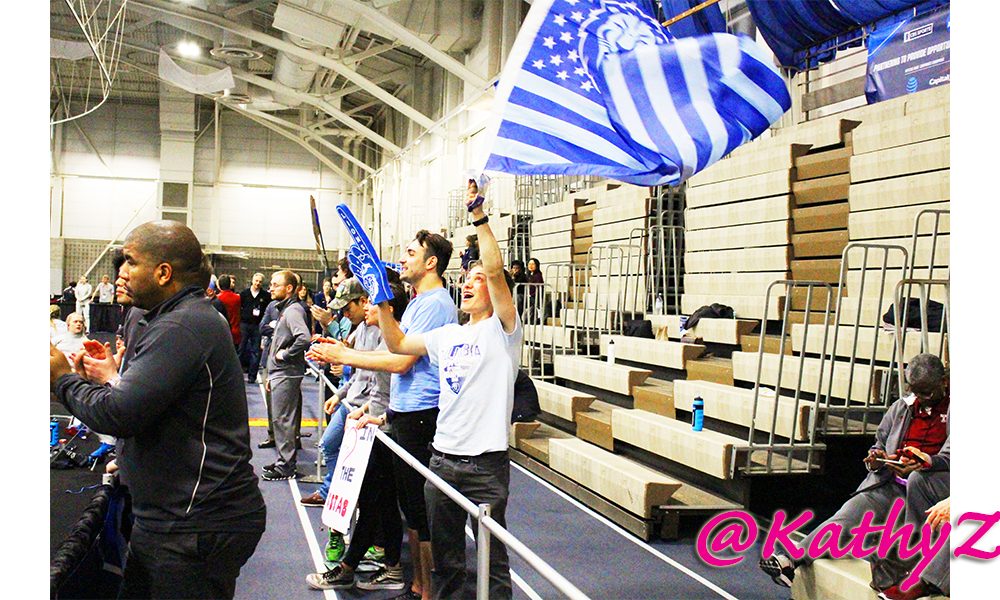 It was ladies first on Thursday, March 24th at the 2016 NCAA fencing championships at Brandeis Gosman Athletic Center. Rounds one through three of women's épée, foil and saber were fenced. Rounds four and five are set to begin tomorrow at 9 a.m. EST, with the individual finals to be fenced beginning at 1:30 p.m.
The day began with foil.
Epée was the second event to be fought.

Saber closed out the day.

Team rankings at the end of day one.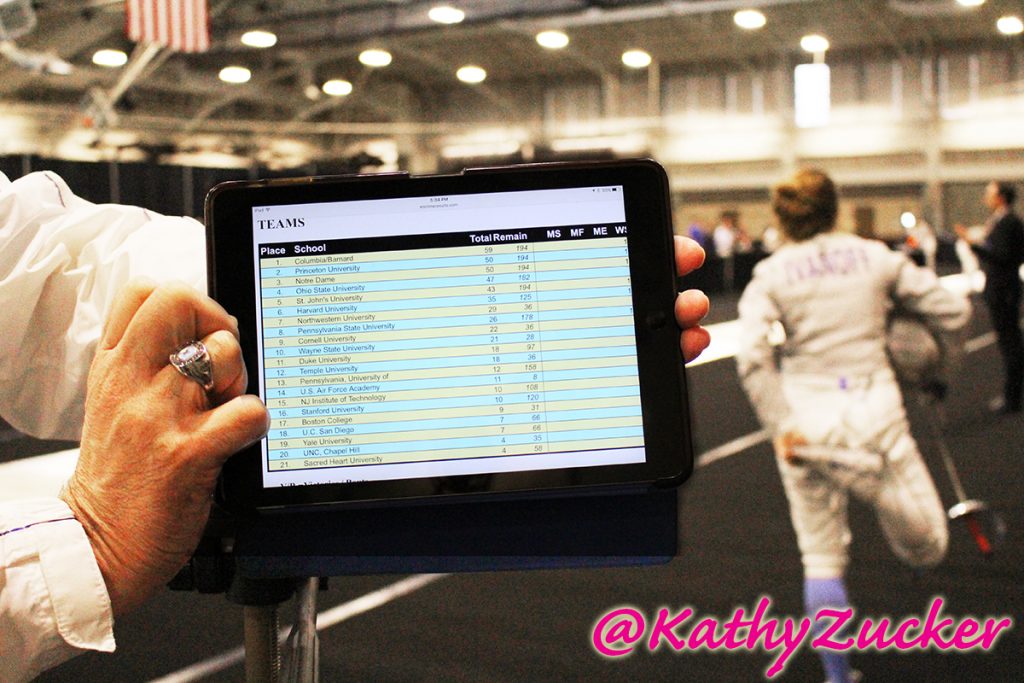 Click here to see live results, or watch on Periscope.
---
Kathy Zucker is an international social media Shorty Award winner, mother of three and a startup founder at companies including the Metro Moms Network®.